School Program
IDFA believes in the power of documentary film as a high-quality, artistic form of information and reflection. In films that help young viewers understand the world and determine their own place in it.
In films that make us think, see, and experience so we are willing to stand up for others and build better societies with more democracy, openness, and humanity. Here's what we do for students in primary, secondary and vocational education.

School screenings
Every edition of IDFA includes over a hundred school screenings. These screenings are non-profit and can only be visited by schools. On every festival weekday, mostly in the early mornings, a special selection of films is screened in different theaters in Amsterdam and other cities in The Netherlands. Over 10.000 Dutch primary and secondary school students come to IDFA every year.
Docschool Online
Our Docschool Online collection consists of over 140 documentaries made available for primary and secondary school teachers in The Netherlands, to screen in their classrooms for free. In 2022, over 20.000 students watched IDFA films at school through Docschool Online.
Workshops and other activities
In collaboration with filmmakers and various cultural organizations, IDFA offers a number of educational workshops. Taking place mostly at school, these workshops allow students to make their own documentaries, express themselves through spoken word, develop and produce their own film festival and try their hand at stop-motion.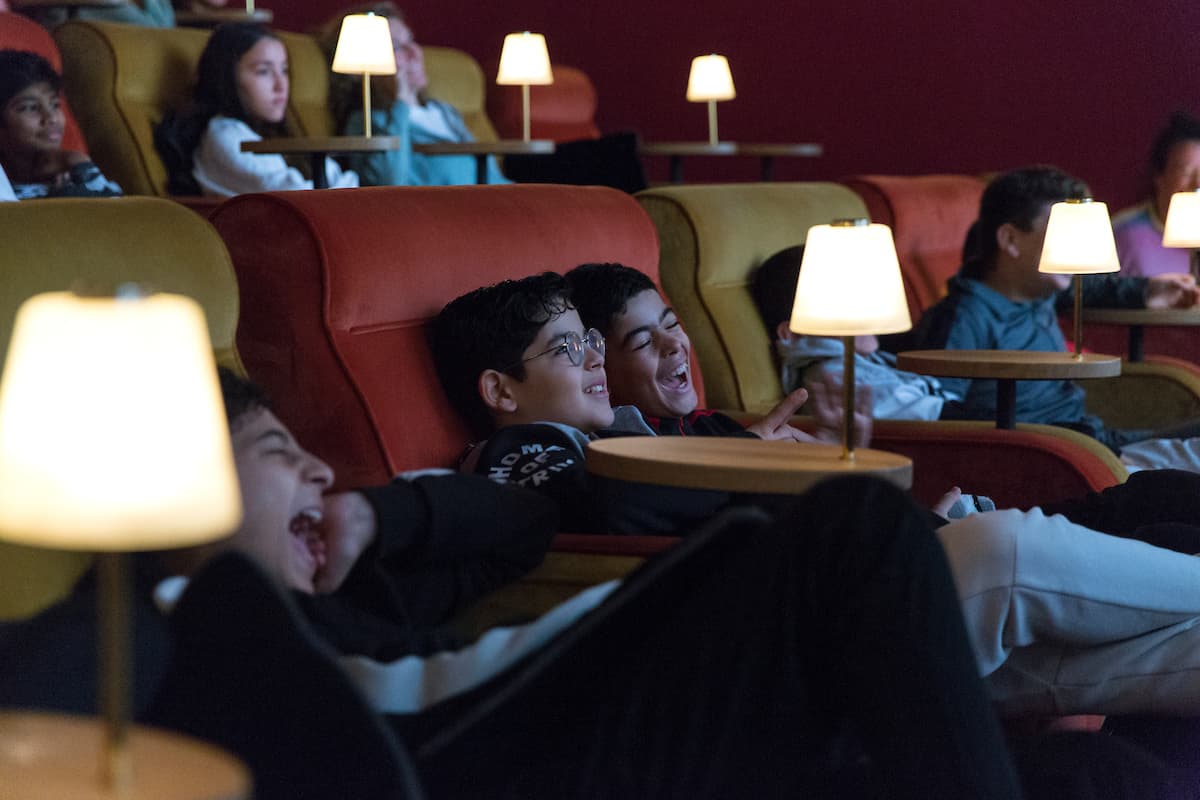 School screening, IDFA 2022 by Karlijn van Diepen