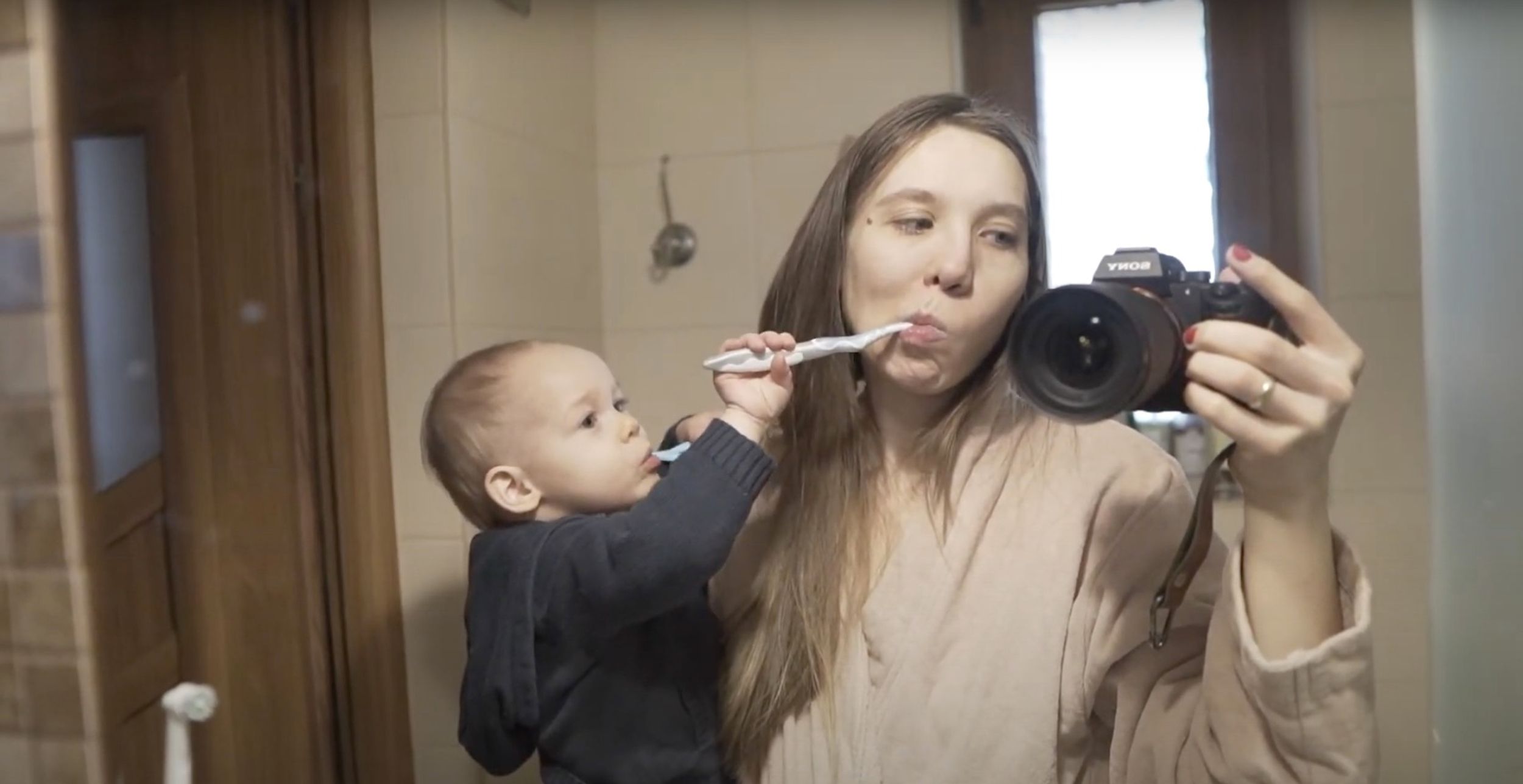 Kamila Chojnacka
Poland
2020
29 min
World Premiere
On March 20, 2020, Poland went into lockdown due to the coronavirus. Filmmaker Kamila Chojnacka, her husband, and their one-and-a-half-year-old son have to get along together within the four walls of their small house.
As they learn through news reports how the outside world is struggling with the spreading virus, they try to keep up their daily lives indoors. This entails plenty of cooking, playing with their little son, and frequent calls to Grandma. The latter proves to find social distancing difficult, much to the frustration of her concerned and emotional granddaughter. Among the intimate and domestic moments, the couple experiences various phases of fear, frustration, and resignation over the weeks. Scenes of brushing teeth and changing diapers are followed by weightier moments, like when the desire for a second child arises or the family takes a first, cautious excursion to the city.
This personal documentary made in quarantine is a frank and intimate portrait of a family trying to move forward together at a time of sometimes absurdist isolation, with the world at a strange standstill.
Credits
Krzysztof Kieślowski Film School at the University of Silesia
Krzysztof Kieślowski Film School at the University of Silesia
Krzysztof Kieślowski Film School at the University of Silesia
Krzysztof Kieślowski Film School at the University of Silesia
Ewa Krzemińska for Krzysztof Kieślowski Film School at the University of Silesia
Ewa Krzemińska for Krzysztof Kieślowski Film School at the University of Silesia
Images