Call for memories
Share your memory of the Vondelpark Pavilion with IDFA.
IDFA will officially open the doors of the Vondelpark Pavilion as a house for documentary in March 2024. This building has been part of the Amsterdam's DNA for 150 years and keeps as many historical as personal memories within its walls. Memories that are not only hidden in official archives, but also in people's attics at home, in personal photo albums or as memories. IDFA is looking for this collective memory!
With these stories and memories we want to connect the past with our shared future. After all, both IDFA and the Vondelpark Pavilion are part of the cultural history of Amsterdam.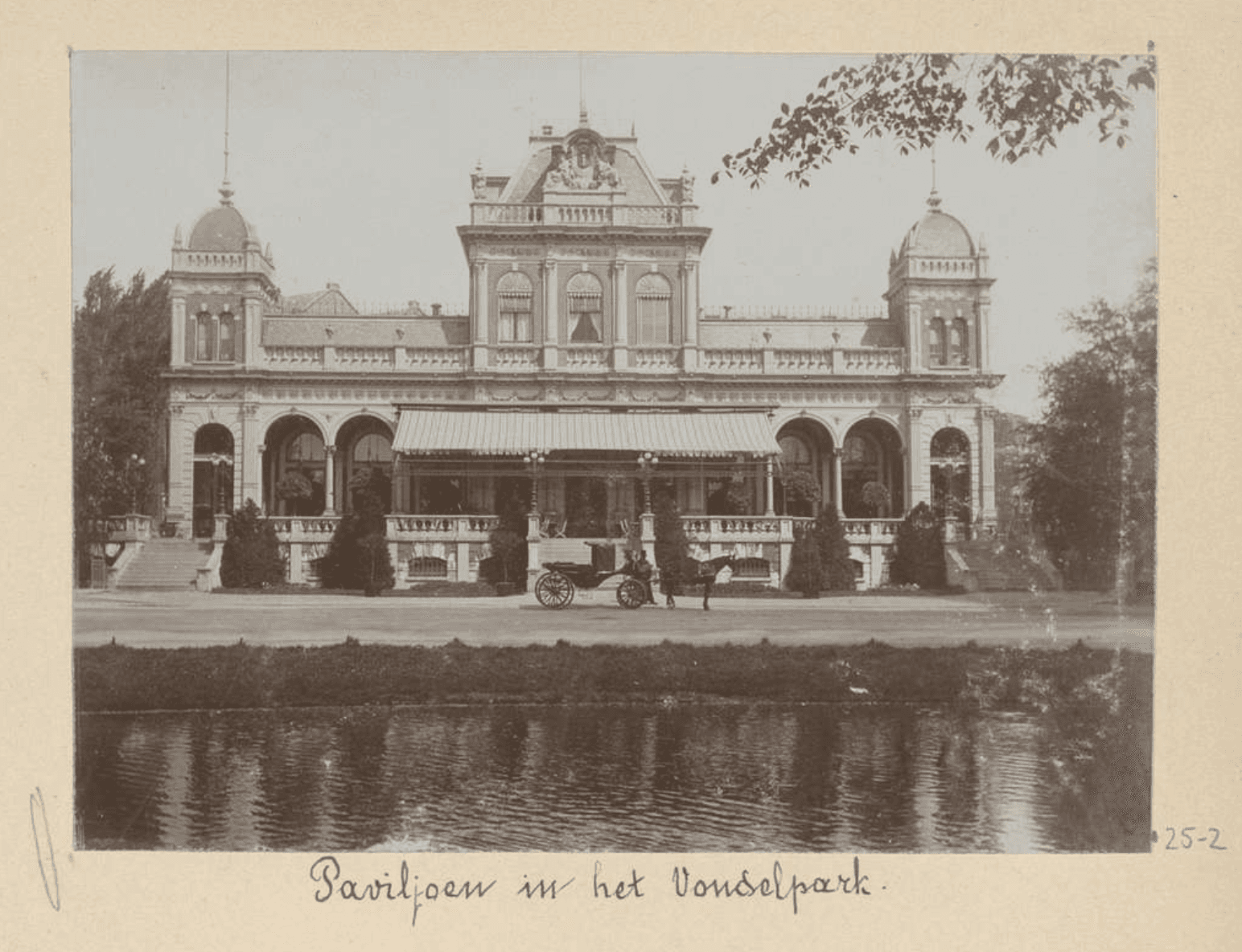 Share your memory!
Do you have a photo? A video? An old movie? An audio recording? A piece of art? Or something else that was made in or around the Vondelpark Pavilion? During the opening we want to celebrate the many memories with all their diversity and different points of view in an exhibition.
How can I share my memory?
Share your memory through this form no later than 12 October in one of these ways:
Written story (1 page)

Photo's or screenshots

Video (not a filme but a streaming link)

Description of analogue audiovisual material
What will IDFA do with my memory?
IDFA will invite a number of artists to present these stories and thus show the richness of the memories. Should your memory be included, the IDFA team will contact you and invite you to the exhibition.