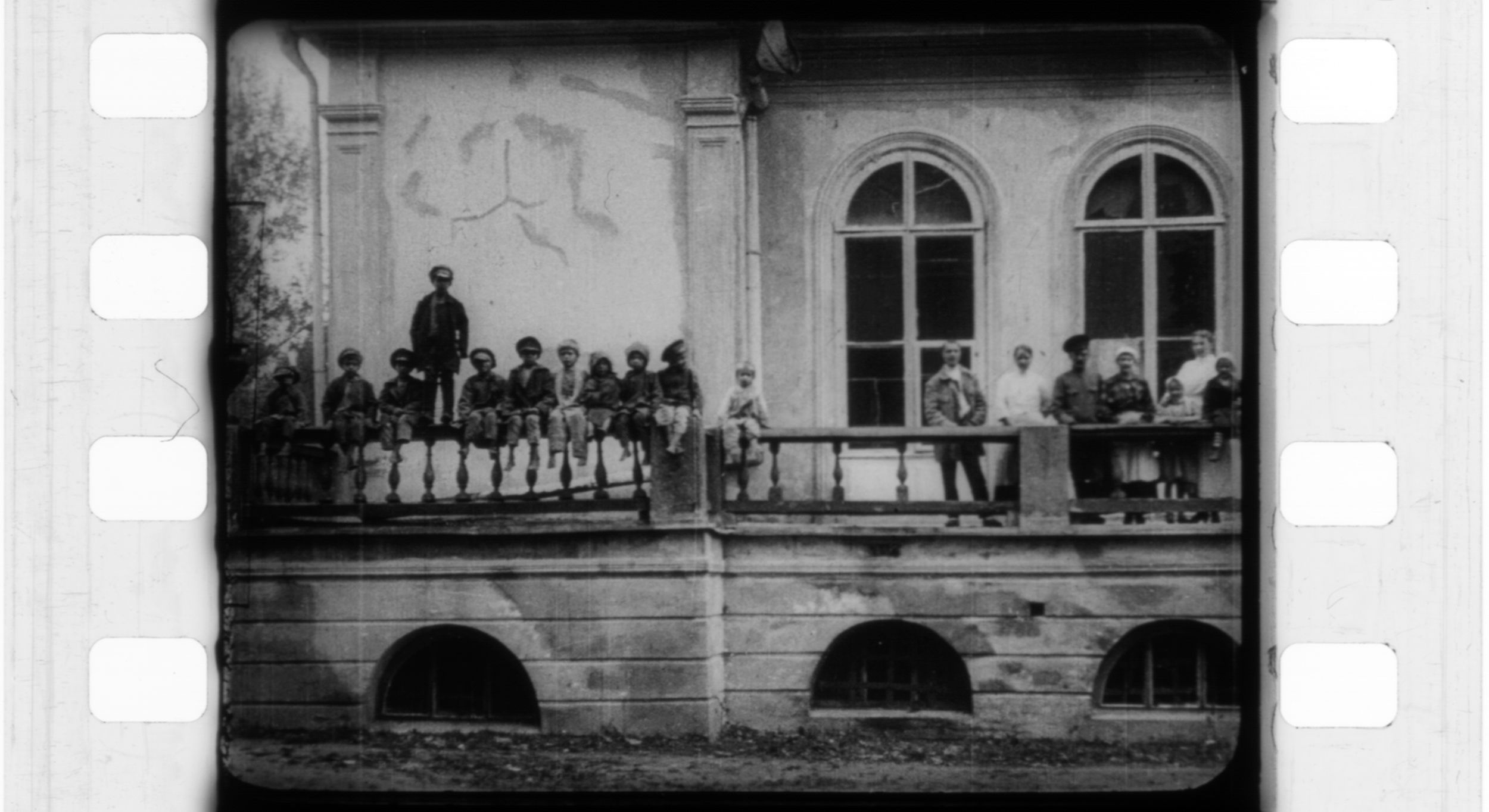 Anniversary of the Revolution
Godovshchina revolyutsii
Dziga Vertov
Russia
1918
119 min
Up until recently, only 12 minutes of the first full-length film by the godfather of creative documentary Dziga Vertov had survived. After years of searching, however, the Russian researcher Nikolai Izvolov finally found the whole film in the Russian State Documentary Film & Photo Archive. This two-hour account of the Russian Revolution, partly compiled from the newsreels Vertov made for Kino-Nedelya, opens with footage of the February Revolution in Petrograd (now Saint Petersburg) and ends two years later with the idealistic image of a collective farm, with the entire community peacefully working together.
The unique footage of the intervening period includes beautiful pioneering shots of a roaring crowd running behind a camera mounted on a car, Lenin briefly addressing the man behind the camera, and fiery speeches by Leon Trotsky during the Russian Civil War.
In the historic Tuschinski 1 cinema, these images will be accompanied by a live score that continually links the year of the revolution with present day. Excerpts from contemporary masterpieces performed by classical musicians blend with Moscow artist Kate NV's poppy electronics, creating an eclectic soundscape that effortlessly bridges the century in between.

Credits
Cameramen of Skobelev Committee and Moscow Film Committee's Photo-Kino Division
Cameramen of Skobelev Committee and Moscow Film Committee's Photo-Kino Division
Russian State Documentary Film & Photography Archive
Russian State Documentary Film & Photography Archive
Images