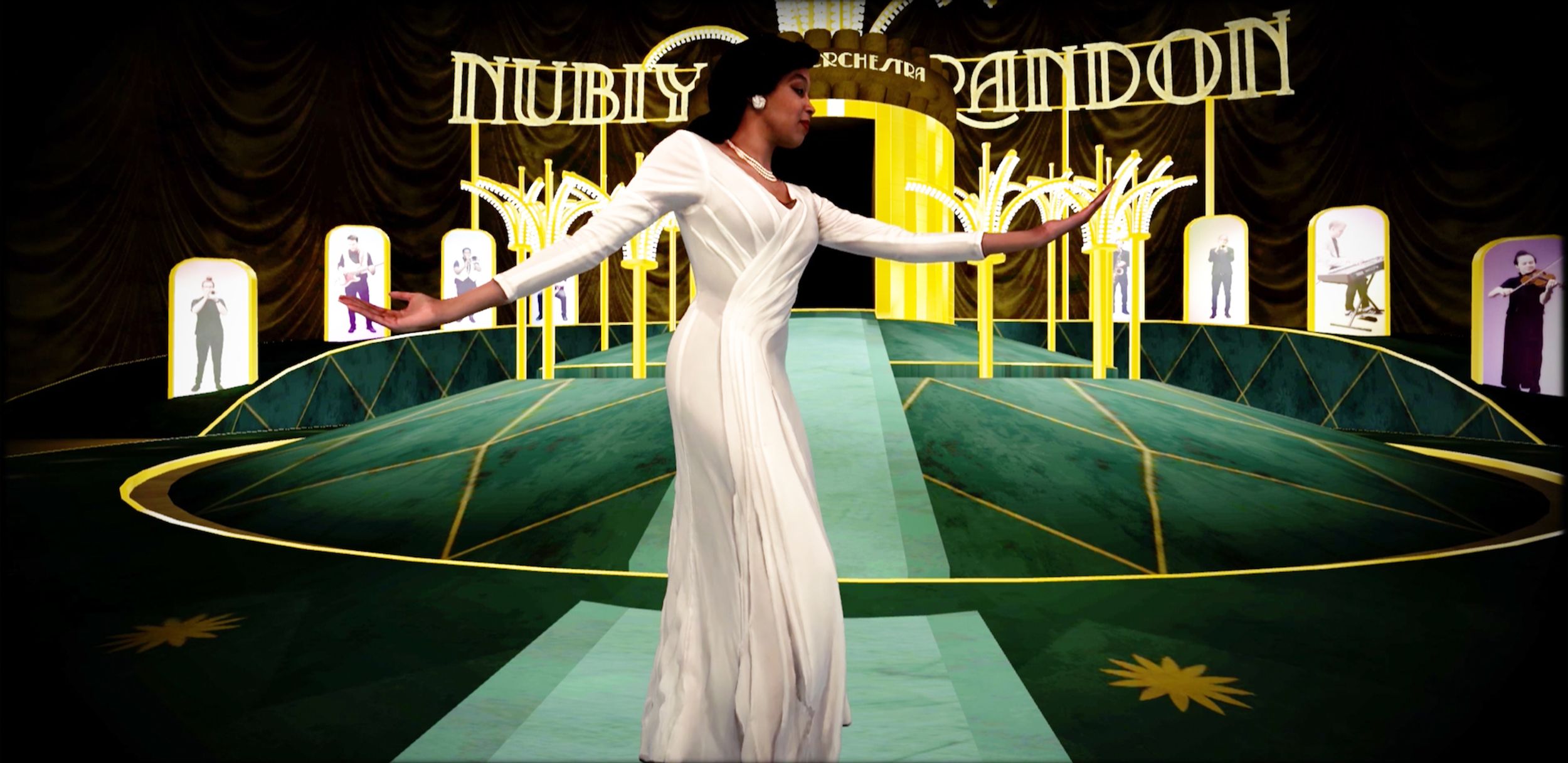 All Kinds of Limbo, XR Broadcast
Toby Coffey
United Kingdom
2020
15 min
World Premiere
In response to physical lockdowns, the National Theatre's Immersive Studio in London is developing a new platform that allows audiences across the world to be united in one virtual performance space. This platform is tested for the first time during IDFA, offering a theatrical VR experience that takes the audience on an intimate musical journey inspired by the Caribbean influences on British culture.
The commissioning of All Kinds of Limbo was provoked by the National Theatre's 2019 play Small Island, based on the eponymous novel by Andrea Levy about the experiences of Jamaican immigrants in 1940s Britain. Writer and performer Nubiya Brandon and composer Raffy Bushman have relocated the action to the present. Musical genres such as reggae, grime, and calypso converge in Bushman's composition, forming a warm musical embrace for the sung and spoken texts in which Brandon reflects on her life as a young Black woman growing up in the UK today.
Director Toby Coffey's design makes clear reference to the project's theatrical origins. Virtual reality and the latest holographic techniques combine to transport the audience into a virtual celebration of the ceremony that is live performance.
Images