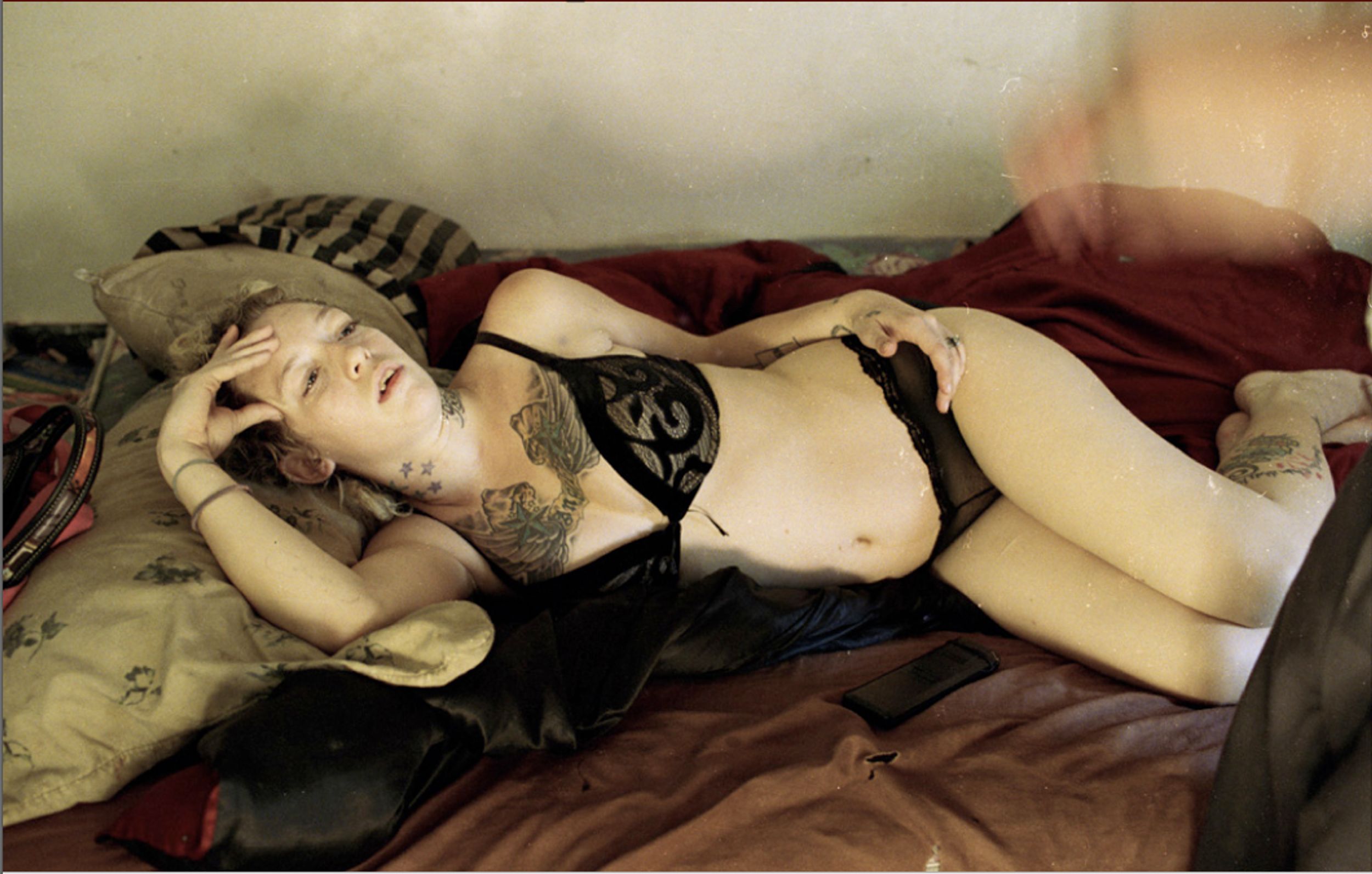 The Ninth Floor
Jessica Dimmock, Brian Storm
United States
2007
14 min
n.a.
In 2004, between 20 and 30 young heroin addicts lived on the ninth floor of an apartment complex on Fifth Avenue in Manhattan. The electricity had been cut off, the bathroom was unusable, everything of value had been sold, and everyone was shooting up any way they could. For three years, filmmaker Jessica Dimmock followed the people living in this version of hell -- continuing even after everyone had been evicted and some were trying to kick the habit.
The Ninth Floor
opens with Jessie's story -- she explains how many times she has come close to overdosing. Then there are Dionne and Rachel, who constantly have violent arguments, even after Rachel ends up pregnant. As we look at Dimmock's photos, we hear the voices of the occupants. Many of the images are of arms covered in needle marks, and they tell the story of the high that the addicts chase every day despite the misery in which they live.
The Ninth Floor
is one of the projects published on mediastorm.org, which uses animation, audio, video, and photography to create stories about the human condition. Since their launch in 2005, MediaStorm has won two Emmy Awards and four Webby Awards.