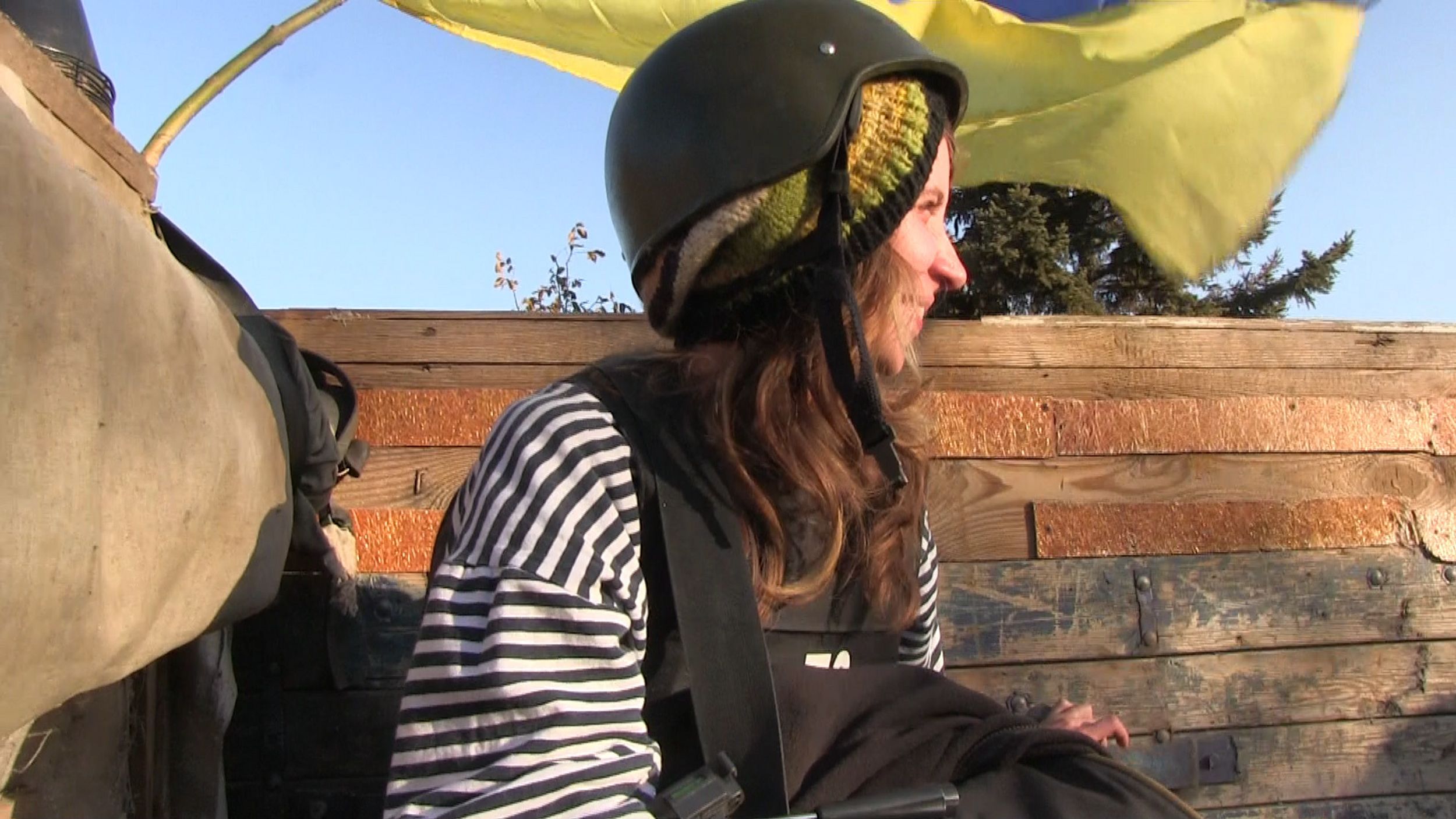 Alisa in Warland
Alisa w krainie wojny
Alisa Kovalenko, Liubov Durakova
Poland
2015
74 min
World Premiere
Alisa is a 26-year-old student at the film academy in Kiev. Her life is pretty normal until the day that President Viktor Yanukovych refuses to sign the EU-Ukraine Association Agreement. Suddenly, everything changes: protests erupt in the capital, with the inhabitants demanding the president's resignation. Alisa witnesses the demonstrations and embarks on a trip through Ukraine in an attempt to understand the war. Her journey takes her to the east of the country, where she comes across demonstrations again, this time of a pro-Russian character. Along the way, she faces shootings, explosions and the searing consequences of the war for the people of her country. Very much against her will, Alisa is then personally caught up in the war when she is arrested by separatists for spying. The risks she is taking also jeopardize her romantic relationship with a French journalist. This candid self-portrait shows us a sensitive, concerned woman in search of answers. The direct, often handheld camerawork gives us an impression of Ukraine in the wake of the protests and of the tensions that arose among the various population groups.

Credits
TVP, Telewizja Polska S.A.
TVP, Telewizja Polska S.A.
TVP 2,

Polish Television Belsat
TVP 2,

Polish Television Belsat