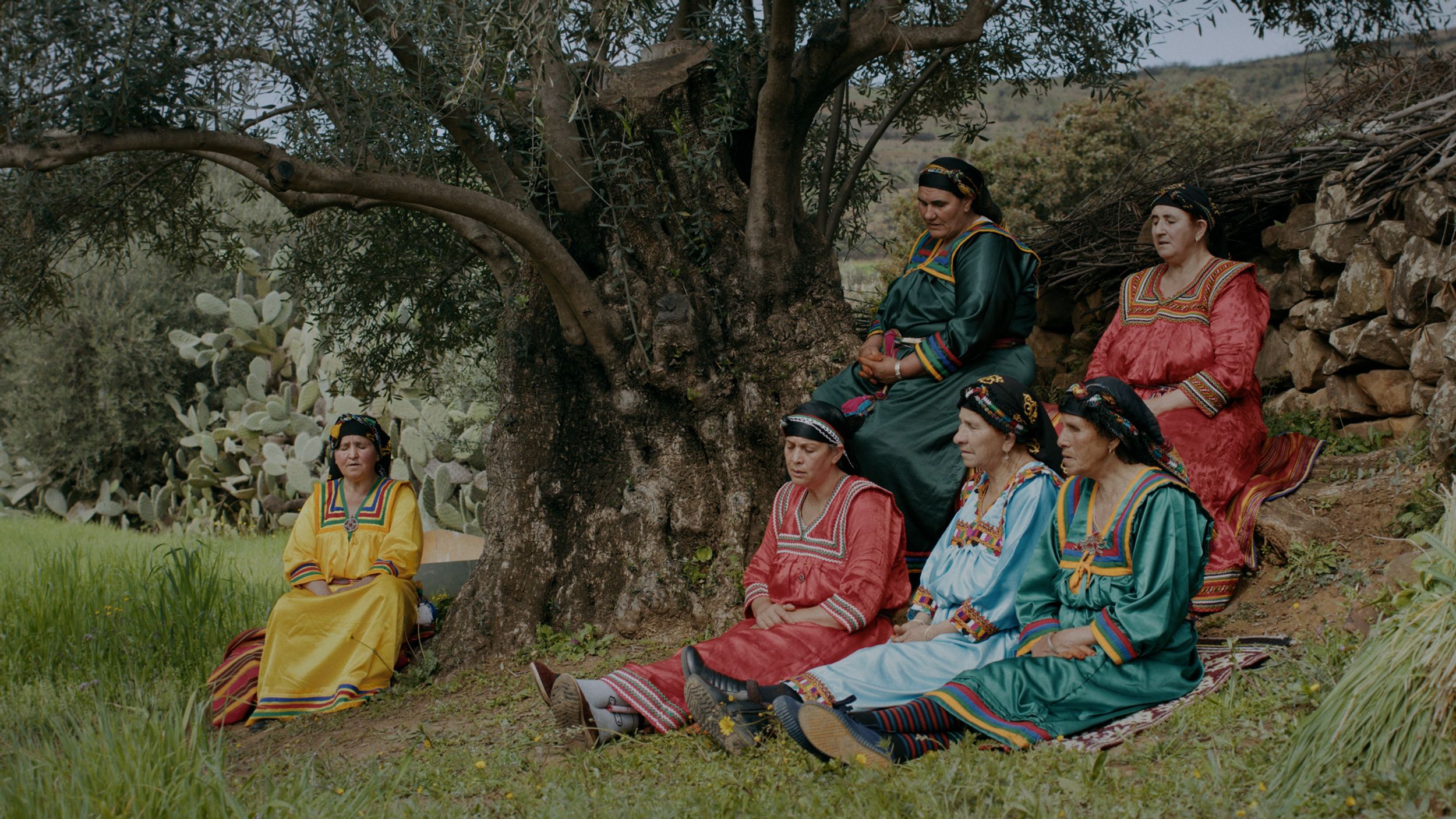 Achewiq, the Song of the Brave Women
Achewiq, le chant des femmes-courage
Elina Kastler
France
2022
16 min
World Premiere
Kabylie, in the north of Algeria, is a region where Berber culture is still very much alive. The residents know that life can be hard, but last summer was exceptional: fires reduced entire hillsides to ashes, and even ancient olive trees perished.
The women of Kabylie deal with their suffering through achewiq, a musical form in which long, improvised lines of song explore the great issues of life. Practitioners have become scarce, but director Elina Kastler found some who were willing to be filmed. These women have been through a lot: the struggle to preserve their culture, the departure of their children, the death of their husbands. Singing evokes many emotions and at the same time is a release.
Achewiq shows the resilience of these women. Even after disaster, they sow the seeds for the next harvest and laugh together at the absurdity of existence. Kastler allows them to shine, in their finest clothing, no matter what the future may hold for them.
Credits
Le Fresnoy - Studio national des arts contemporains
Le Fresnoy - Studio national des arts contemporains
Le Fresnoy - Studio national des arts contemporains
Le Fresnoy - Studio national des arts contemporains
Images