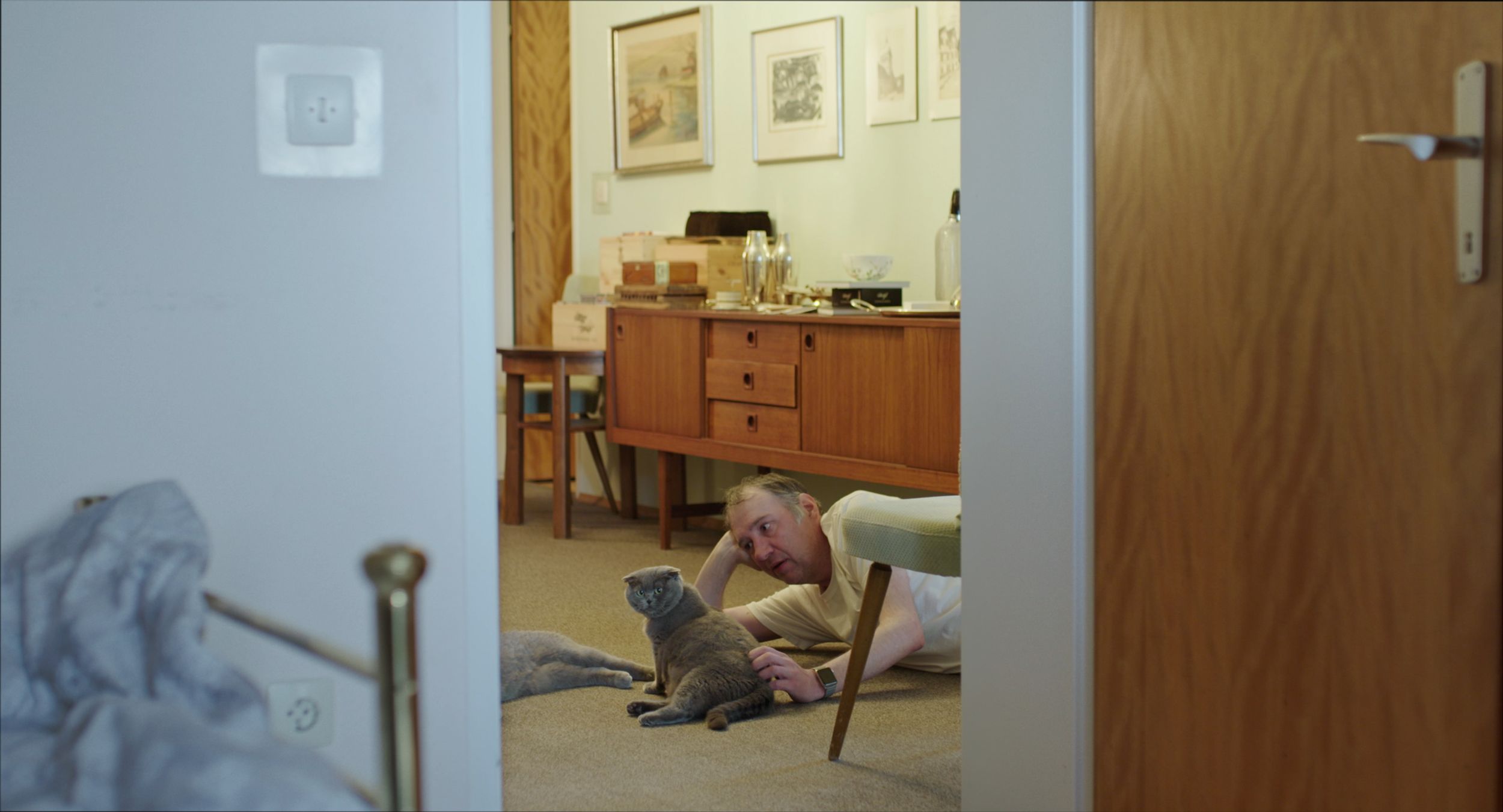 All Cats Are Grey in the Dark
Nachts sind alle Katzen grau
Lasse Linder
Switzerland
2019
18 min
Dutch Premiere
Christian calls himself "Cat Man." He shares his immaculate apartment with two felines: Marmelade and Katjuscha. The three of them are inseparable. The animals even accompany their owner—or servant, it depends how you look at it—to an après-ski bar, where they lounge on the couch while Christian drinks a beer, clad in a gamekeeper's outfit. At home, he prefers to wear just his white underpants.
These tragicomic and absurdist scenes take place in a period of excitement about the future: Marmelade has been mated with another pedigree cat, and is expecting kittens soon. Christian is keen to take on the role of loving father, and he throws himself at his great loves even more intensely than usual. Besides his Alexa, they are his closest confidantes.
In his choice of subject matter and stylistic approach, director Lasse Linder has clearly drawn inspiration from Ulrich Seidl. The static camera observes the rather unconventional relationship between human and animals from some distance—often through half-open doors, into a room occupied by the unsettlingly close-knit trio. 
Credits
Distribution for the Netherlands
Images