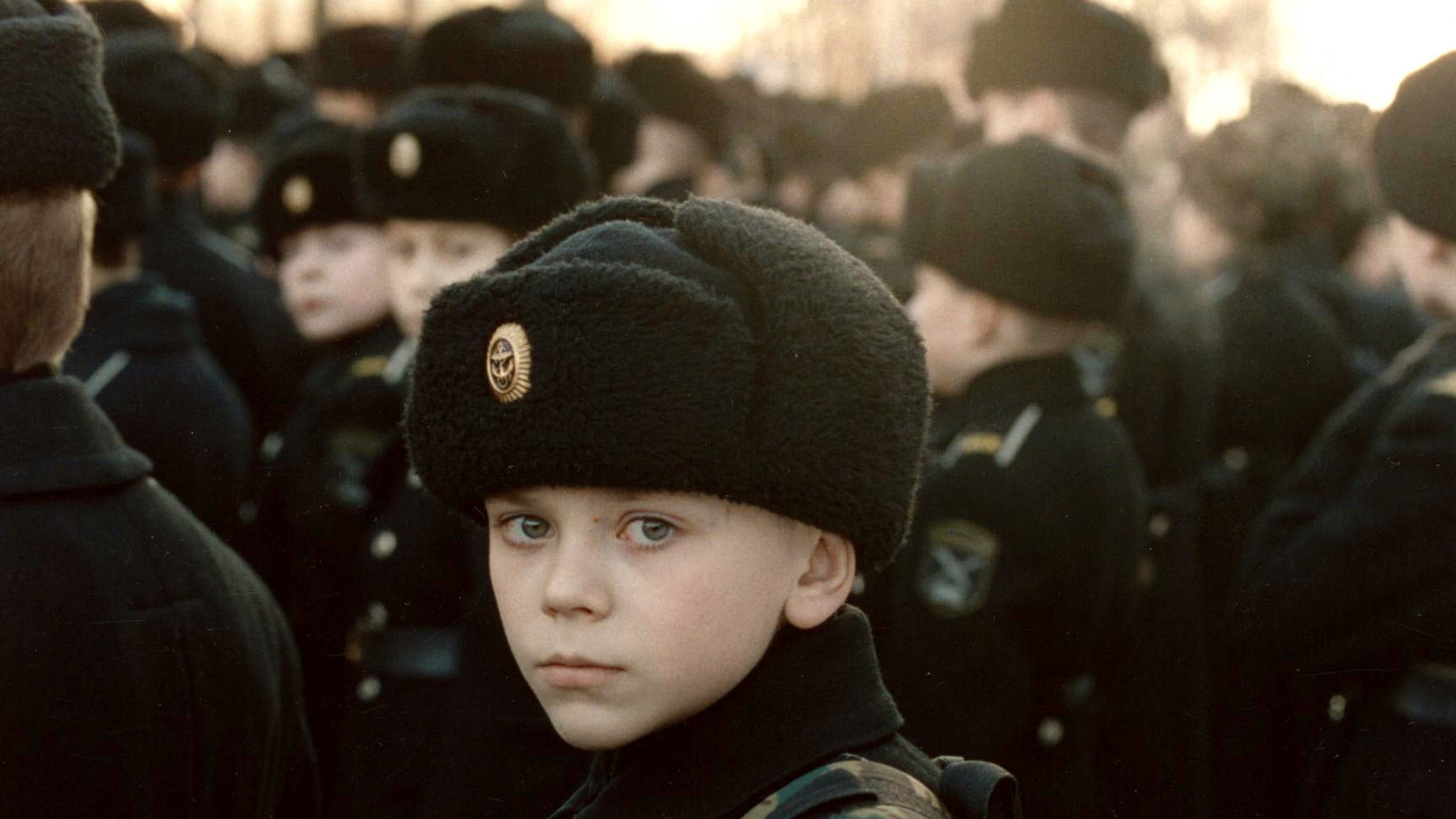 The 3 Rooms of Melancholia
Melancholian 3 huonetta
Pirjo Honkasalo
Finland, Denmark, Germany, Sweden
2004
106 min
n.a.
This sophisticated documentary is divided into three chapters, each represented by a room with an atmosphere defined by one predominant emotion. With very few words but eloquent cinematography, the film delves into fundamental emotional and mental states.
In the first room, "Longing," we follow young boys, obedient cadets at a military school in St. Petersburg. These teenagers, primarily from dysfunctional families, wouldn't want to be anywhere else. We get a sense of their immense loneliness through simply observing their morning rituals, the school's rigid discipline and their interactions. One of the boys shifts the story to the second room, "Breathing," where we witness the hopeless lives of the people of Grozny, Chechnya.
The last room, "Remembering," crosses the border to the neighboring Republic of Ingushetia, where people are fighting out their own tragedy. Director Pirjo Honkasalo creates a multilayered, poetic film with a keen eye for detail, precise timing, and a soundtrack that combines vocals from the Orthodox Church with folk and classical music.
Credits
Distribution for the Netherlands
Deckert Distribution GmbH
Deckert Distribution GmbH
Magic Hour Films,

Lisbet Gabrielsson Film
Magic Hour Films,

Lisbet Gabrielsson Film
YLE,

ZDF,

ARTE, Germany,

SVT
YLE,

ZDF,

ARTE, Germany,

SVT
Images