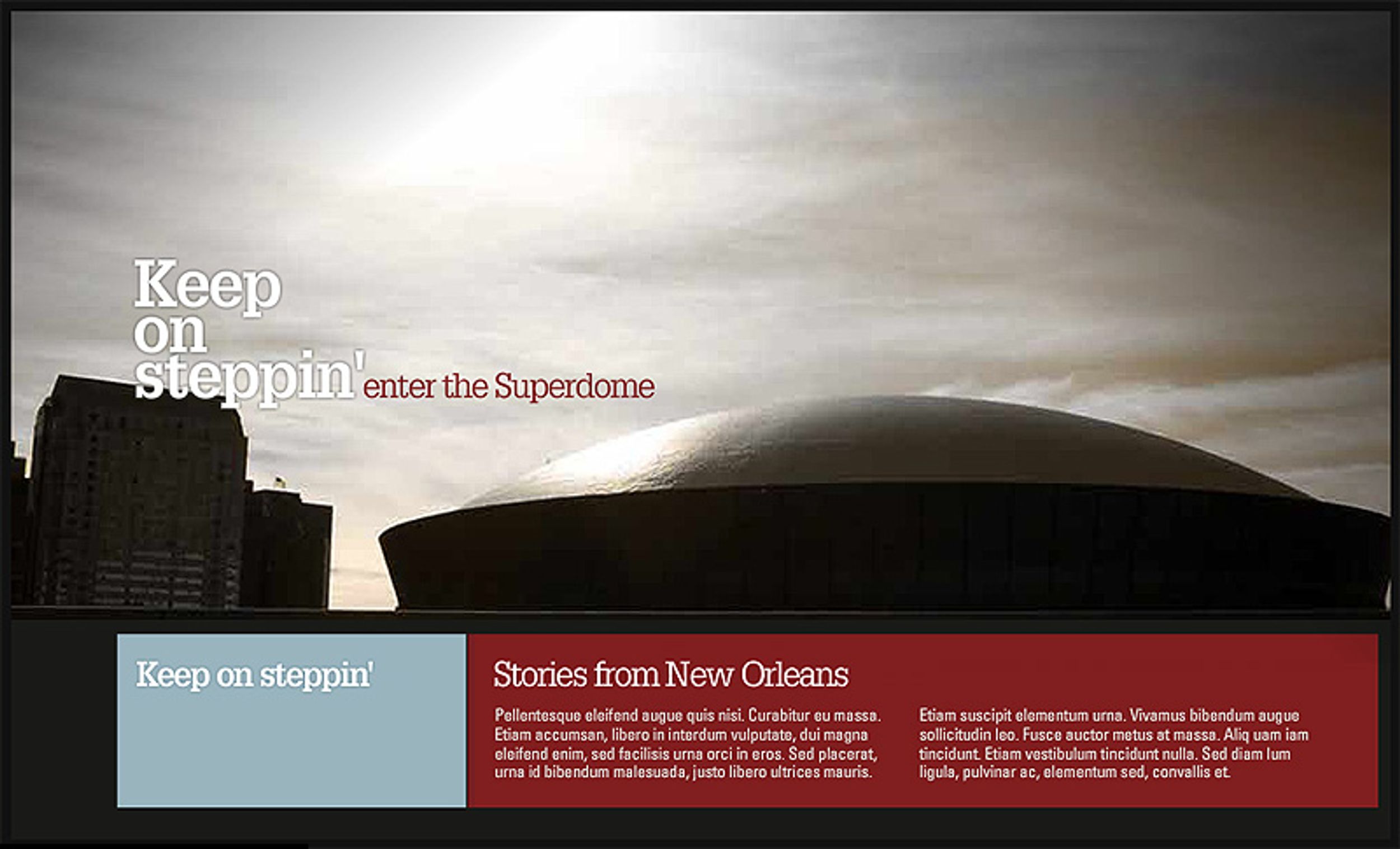 Keep on Steppin'
Marjoleine Boonstra
Netherlands
2012
World Premiere
"There are phrases I'll never forget. Phrases that haunt me. They come from stories of people who have experienced war, flood, or some other event that has turned their lives upside down." These words form the starting point for
Keep on Steppin'
by the renowned Dutch photographer and filmmaker Marjoleine Boonstra, which is presented as an iPad app, a website and as a series of short films for TV. Five poetic short films transport us to disaster areas that have been abandoned by reporters. Bosnia, where people are still dying because of land mines and weapons left behind during the 1990s civil war. New Orleans, where houses and lives have to be rebuilt after the devastation wrought by Hurricane Katrina. Afghanistan, which has hardly known a day of peace since the end of its civil war in 1992. And Uzbekistan, where the fisherman need to find a new way to survive now that the enormous Aral Sea has almost completely dried up. The five films are dreamlike collages of photography, film and animation, where portions of the voice-overs are highlighted on the screen, accompanied by atmospheric soundscapes. Together they form a layered mosaic of what is left behind after the disaster.
Keep on Steppin'
was presented during
DocLab Live: The Shorts Show
.