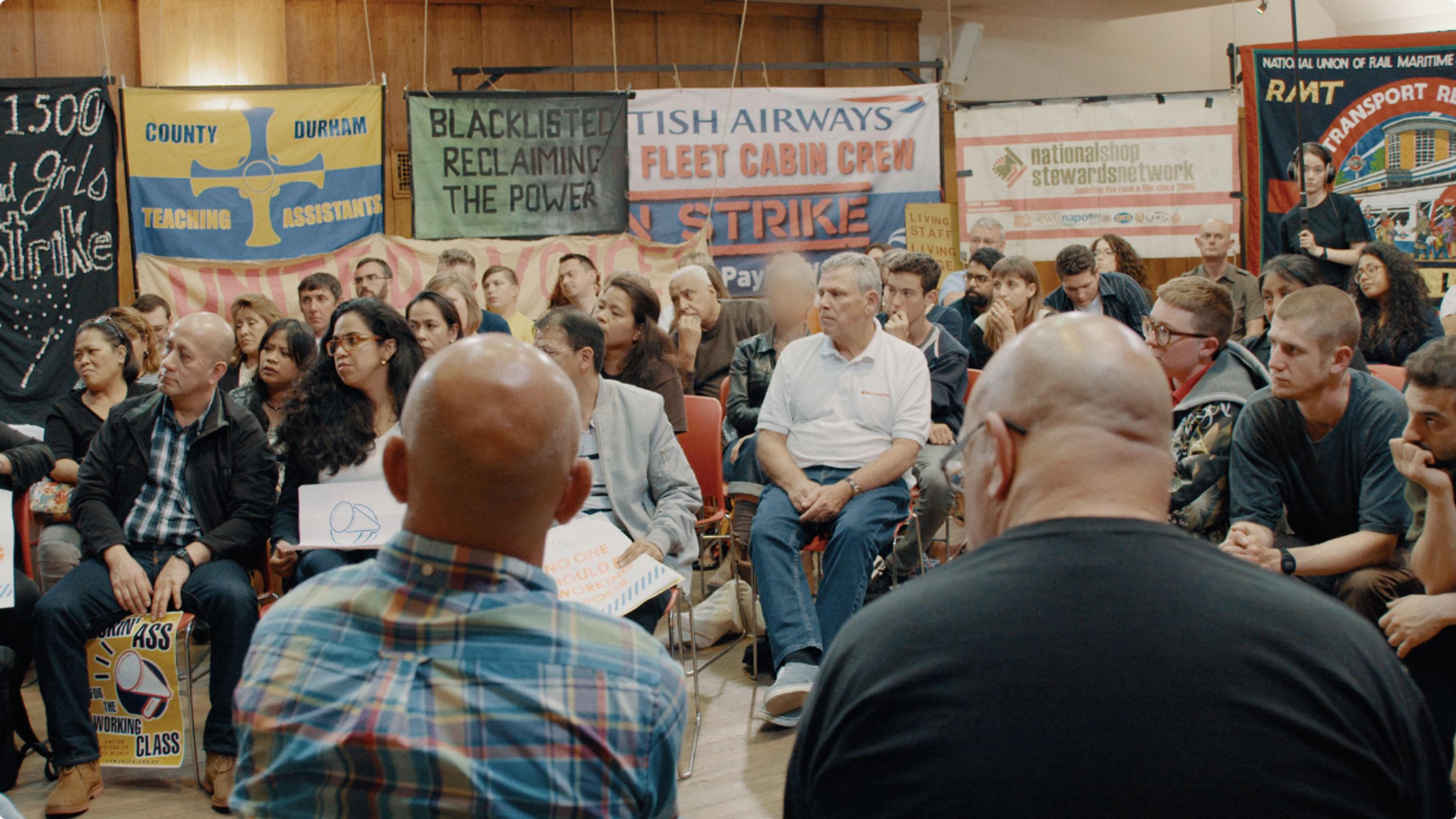 Solidarity
Lucy Parker
United Kingdom
2019
75 min
International Premiere
IDFA Award for Best First Appearance
To what extent are workers' rights subordinate to the machinations of the capitalist system? Solidarity follows the activities of the Blacklist Support Group, which stands up for the victims of a blacklist system in the British construction industry.
Employees who were members of a trade union and criticized working conditions or terms of employment were put on a secret blacklist. The list was maintained for many years and had serious consequences for the workers concerned. They were often never employed again, and some became so despairing that suicide seemed the only way out. The scandal was revealed in 2009. Alarmingly, evidence has even shown links to the use of undercover police, who deceived women activists into relationships.
Filmmaker Lucy Parker gathers testimonies of employees who ended up on the list, follows the activities of law students studying the case, and attends public meetings with union members. She reveals the painful consequences of a dubious and astonishing practice, demonstrating the vulnerability of human rights in a Western democracy.
Images