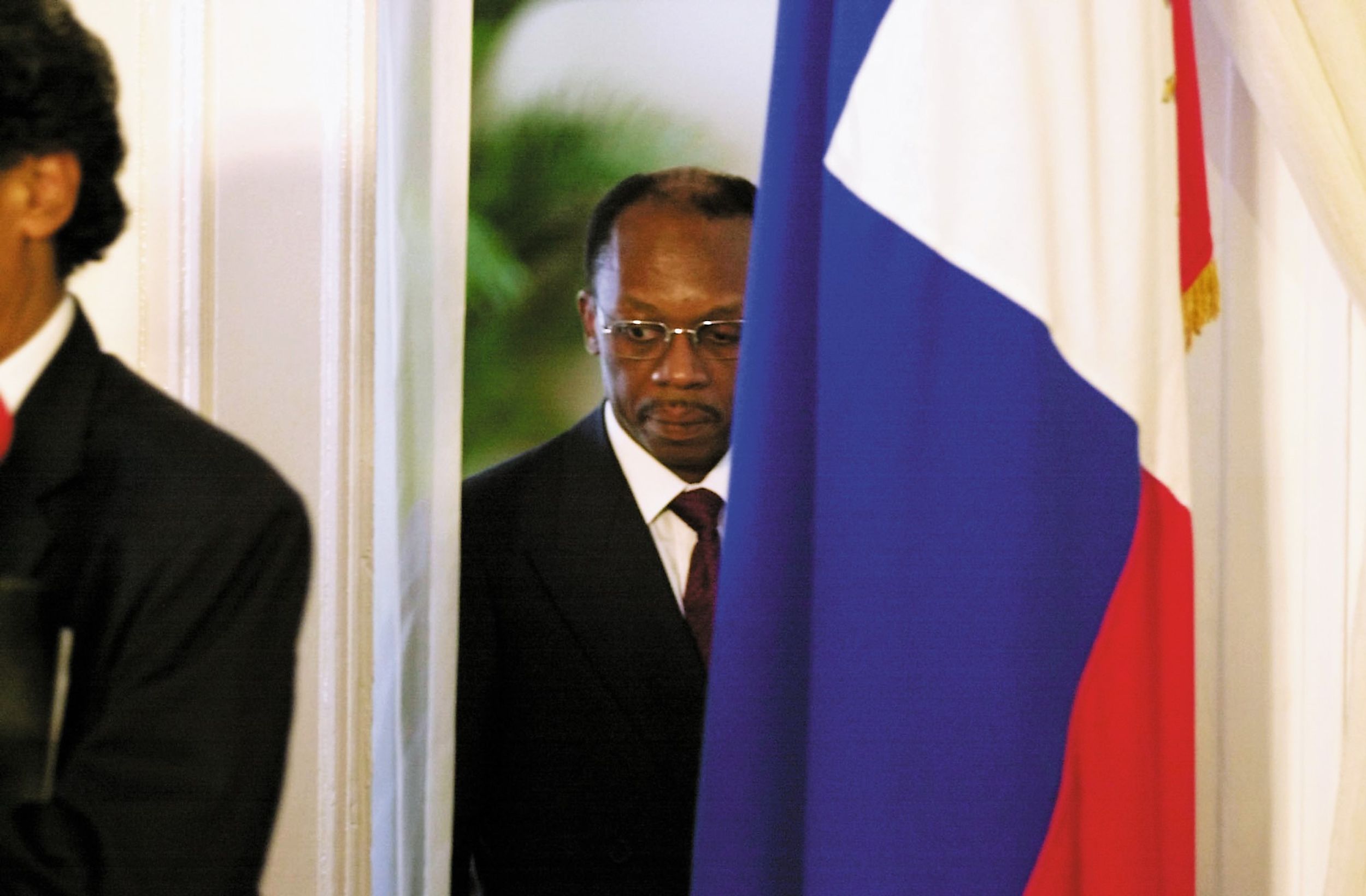 Aristide: and the Endless Revolution
Nicolas Rossier
Switzerland, United States
2005
82 min
European Premiere
While the international community passively looked on, the democratically elected president of the poorest country in the Western Hemisphere was violently deposed twice.
Aristide: and the Endless Revolution
 investigates the events in Haiti that led to the second brutal deposition of Jean Bertrand Aristide. The archival footage and interviews soon make it clear that the United States played a key role in this. Former coloniser France also had substantial interests in the developments in Haiti. Shortly before his second deposition, Aristide demanded that France pay compensation for the damage his country had suffered through French colonial exploitation: $21,685,135,671.48, to be exact. It was a last desperate move of a president (and former priest) who strove for a dignified form of poverty for his people. Both supporters and opponents of his policy are introduced in this investigative documentary. Director Rossier, whose Brothers and Others was screened at the 2003 IDFA in the USA Today section, interviewed people like Noam Chomsky, the assistant United States Secretary of State Roger Noriega, actor and UN goodwill ambassador Danny Glover, and many Haitians. Of course, Aristide himself also appears.
Credits
Accent Films International Ltd.
Accent Films International Ltd.
PBS International,

Swiss National Television
PBS International,

Swiss National Television
TSR,

Interflix Studio,

WXEL-TV-DT
TSR,

Interflix Studio,

WXEL-TV-DT