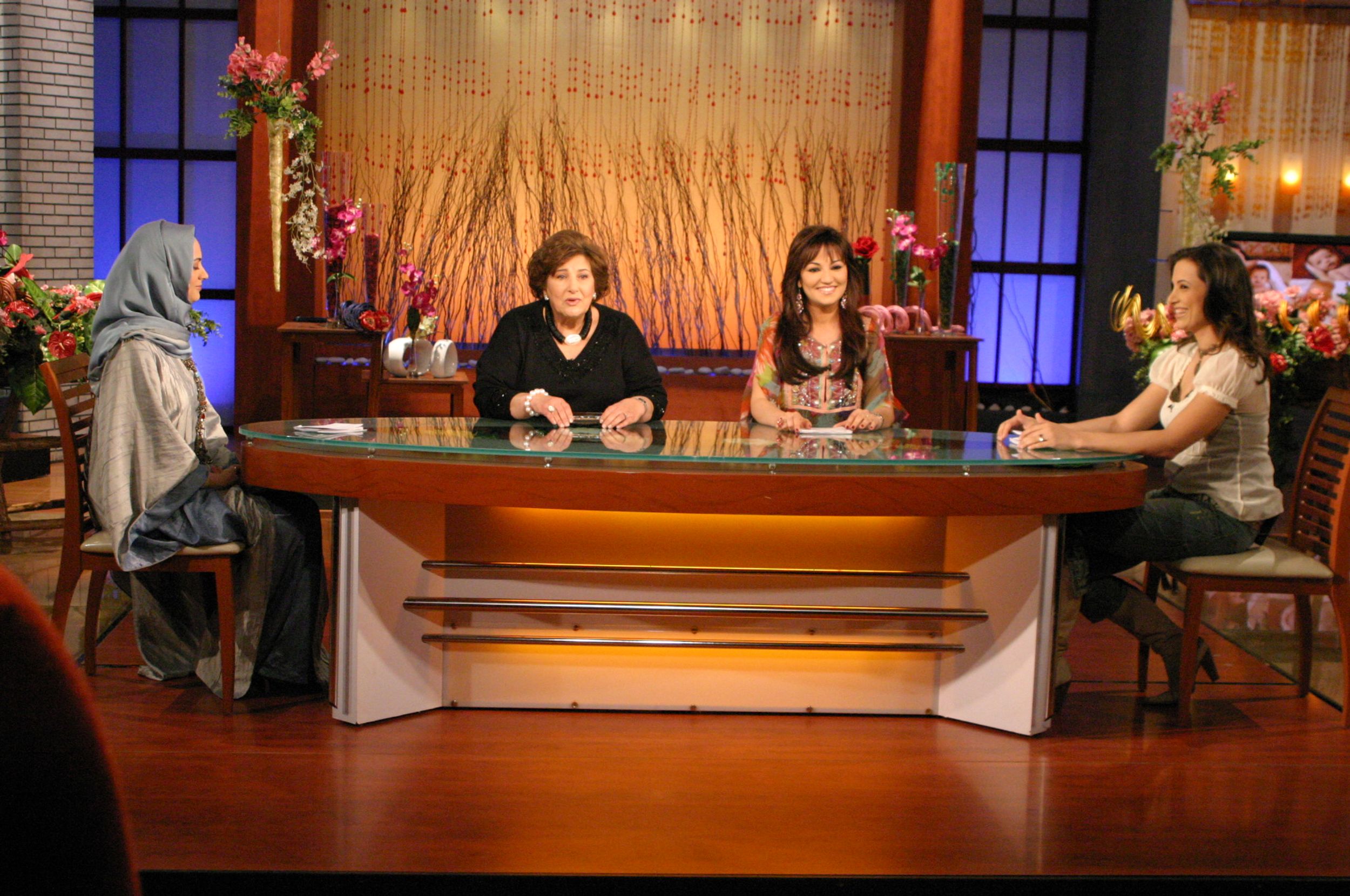 Satellite Queens - Behind the Scenes of a Prime Time Arab Talk Show
Bregtje van der Haak
Netherlands, United States
2007
59 min
World Premiere
begins with brief shots of satellite dishes on flats and houses all over the Middle East, interspersed with footage of four female talk show hosts. The film focuses on the popular talk show () watched by millions of viewers throughout the Arab world on the leading satellite station MBC. In this lively talkshow, four women from different parts of the Middle East discuss a mix of current events, culture, politics, hair and makeup, childcare and lifestyle issues, including topics that are absolute taboos in their societies. The charming, intelligent women hosts are very much aware of the power of media and try to get discussions going and loosen up fixed conservative opinions. Sensitive issues such as terrorism, masturbation and homosexuality are discussed from different angles, but the show steers clear of politics. The Dutch director Bregtje van der Haak goes from Cairo, where the show is recorded, to Beirut, Dubai, Riyadh, and then back to Cairo, not only to capture the different backgrounds of the four hosts, but also to illustrate the impact of the show, which has a viewership of millions and sells among the most expensive commercial slots in the Arab world. In the meantime, we witness discussions between male and female viewers during the broadcasts all over the Arab world, images that manage to capture both the power of the talk show and of the modernizing effect of transnational satellite television.
Credits
Films Transit International Inc.
Films Transit International Inc.
VPRO Gids,

PBS International
VPRO Gids,

PBS International