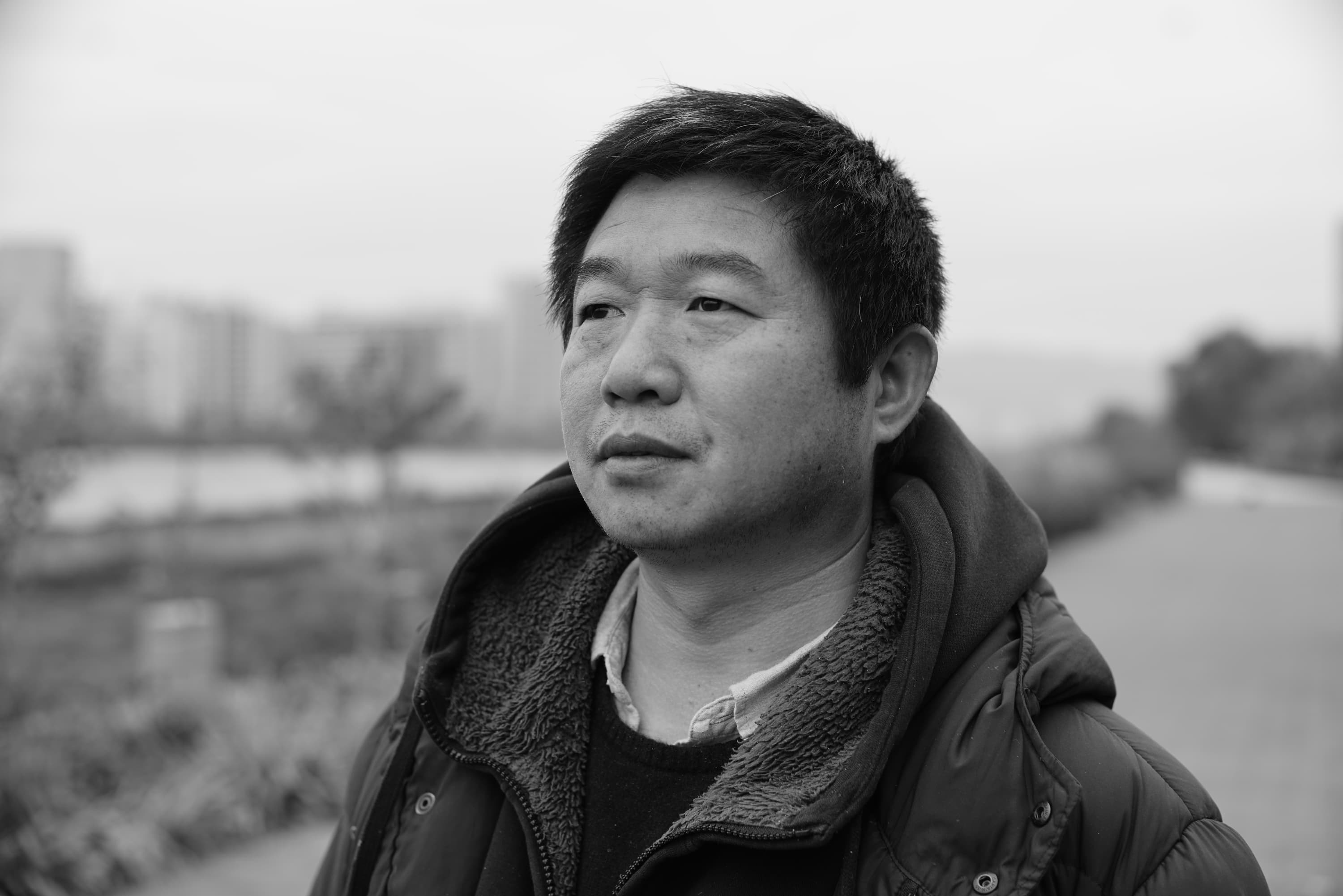 IDFA celebrates renowned filmmakers Wang Bing and Peter Greenaway
Renowned and celebrated filmmaker Wang Bing is this year's Guest of Honor at IDFA, which holds its 36th edition from November 8 to 19, 2023 in Amsterdam. IDFA is also honoring filmmaker and artist Peter Greenaway with a Lifetime Achievement Award, a selective retrospective and an extensive Talk. Three focus programs will take an in-depth look at themes including reality vs. realism, the influence of a hundred years of 16mm film on documentary art, and the universal connectivity of cinema.
Guest of Honor Wang Bing
IDFA is delighted this year to present leading filmmaker Wang Bing as the festival's Guest of Honor. IDFA will be highlighting his innovative prowess through a curated selection of his work. His masterpiece Tie Xi Qu: West of the Tracks (2002) heralded a new era for Chinese documentary film, granting viewers an organic view of contemporary China free from any exotic gaze. IDFA is also screening Wang Bing's Man in Black and Youth (Spring), two films that premiered earlier this year in Cannes, and which demonstrate the filmmaker's vision and capacity for innovation. Other films screening will be Alone (2012), 'Til Madness Do Us Part (2013), and Mrs. Fang (2017). With this retrospective, IDFA will give audiences an opportunity to discover and experience Wang Bing's unique vision of cinema, whether for the first time or anew.
As IDFA's Guest of Honor, Wang Bing will also give an in-depth Master Talk. He invites the audience on a journey through 10 contemporary films by Chinese filmmakers, offering us a guided tour into a rich and unique understanding of social and political history, and the language of cinema. Several titles are given an international platform for the first time through Wang Bing's Top 10. IDFA will be announcing the titles in this Top 10 shortly.
Peter Greenaway retrospective
Renowned filmmaker and artist Peter Greenaway will receive a special tribute at IDFA this year, consisting of a program screening a number of highlights from his richly varied oeuvre. Greenaway has occupied a unique position in the world of cinema for many decades, and at the age of 81 is still a rebel, unafraid to consistently stick to a style and cinematic language all of his own. "Every medium has to be redeveloped, otherwise we would still be looking at cave paintings. My desire to tell you stories is very strong but it's difficult because I am looking for cinema that is non-narrative," Greenaway said in 2007. This makes him a dissident, in opposition to the dominant cinematic form. IDFA's selection of six films from Greenaway's huge filmography focusses principally on how his approach transcends genres and includes feature films made with a documentary eye and documentary films that adopt a clearly fictional perspective. More details on the Peter Greenaway program will be released later.
Focus programs
This year, IDFA will be providing context and depth to three themes that fire the imagination through three focus programs. The first of these is an homage to 16mm film, which celebrates its 100th anniversary this year. A film format that unleashed a revolution in cinema the moment it was introduced. Not only did it make filmmaking considerably cheaper and more mobile thanks to more affordable, easier-to-use equipment, but for many makers these new physical freedoms led to an artistic liberation. The focus program includes documentary films that shed light on the development of documentary, showing how makers explore and depict new worlds and horizons using this new format, each in their own different way.
The second focus program, Fabrications, investigates the image of truth often associated with documentaries. With a selection of films, we probe the difference between reality and realism and look at how films attempt to address this through a deliberate mix of fiction and documentary techniques.
The third focus program demonstrates how filmmakers and documentary makers inspire one another—worldwide. For this program, IDFA invites a range of makers to examine, in a 'chain of inspiration', what has inspired them about another maker and how this is reflected in their own work. The same question will then be put forward to those makers, allowing an organic program to unfold that gives insight into how makers exert creative influence on one another.
The titles and more details of the three focus programs will be announced by IDFA shortly.