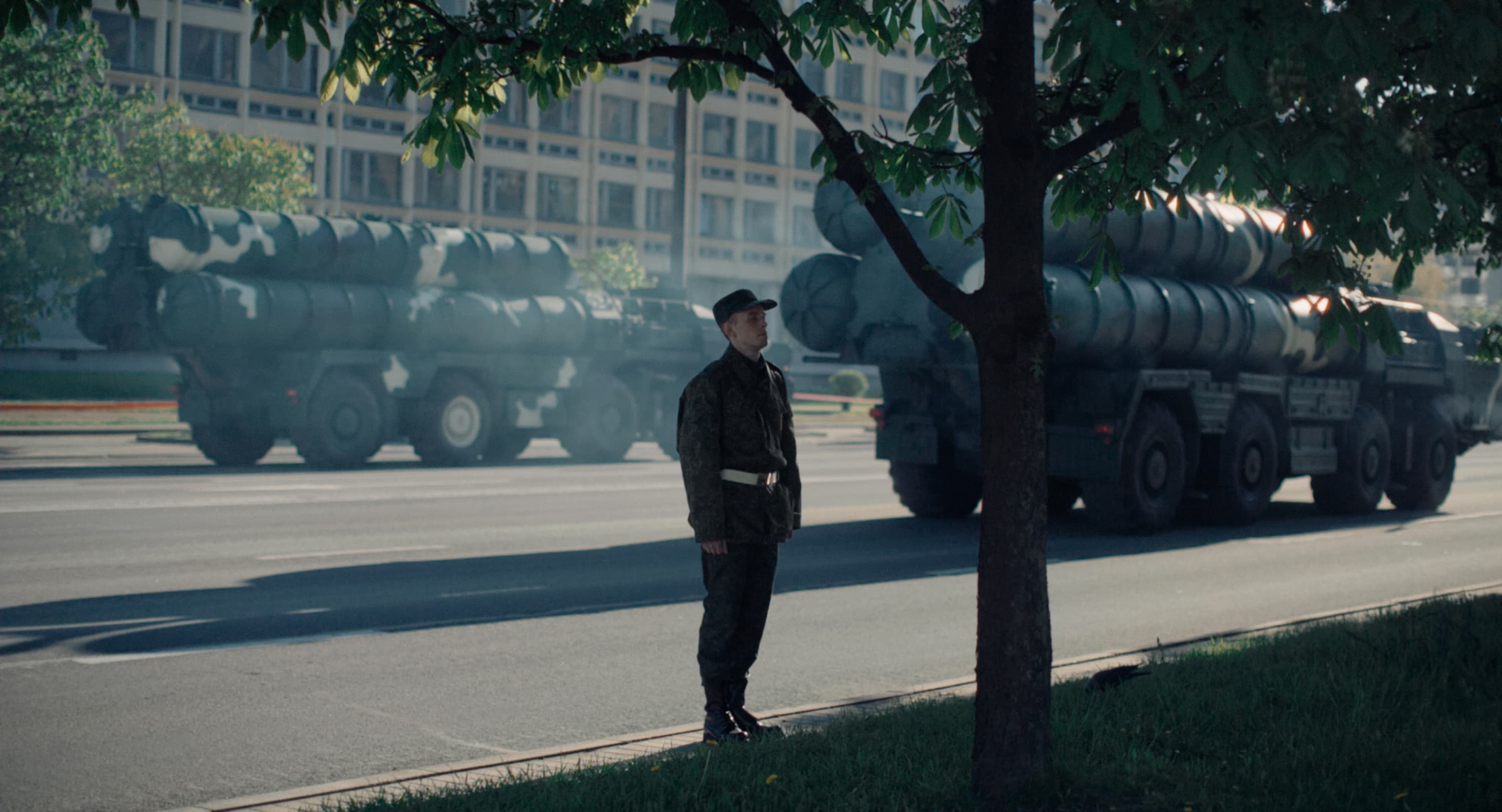 IDFA Special: Motherland on September 19 in Tuschinski
On Tuesday, September 19, IDFA will screen the Swedish-Ukranian-Norwegian documentary film Motherland, by filmmakers Hanna Badziaka and Alexander Mihalkovich. The Dutch premiere of the film will take place during the 36th edition of IDFA (November 8 to 19, 2023) with the filmmakers in attendance. 
Motherland was made possible thanks to the financial support of IDFA Bertha Fund (IBF), which offers support to visionary documentary projects from Africa, Asia, Eastern Europe, Latin America, the Caribbean, and Oceania. 
Following its world premiere at the renowned Danish documentary festival CPH:DOX, the film immediately won the DOX:Award. Motherland has additionally been nominated for and received multiple awards at various international film festivals.
About the film
Young guys in Belarus look ahead to their term of military service with a sense of dread. They know what's awaiting them in the army: they are going to be harassed, bullied and beaten by the older soldiers. Motherland shows how this culture of brutality is used to control an entire population, and how it robs the younger generation of any prospects for the future.
Svetlana's son will never be able to tell her about his experiences as a conscript. Suicide was the official cause of death, but the wounds on his body tell a different story. To uncover the truth, Svetlana joins forces with other mothers of young conscripts who died during military service.
Nikita and his friends try to escape this oppressive reality at clandestine raves. But the party could be over at any time. Just as Nikita is drafted, demonstrations against the rigged re-election of Alexander Lukashenko break out, and he's deployed to help crush the protests. Suddenly, he has become part of a repressive system whose only goal is to violently quash any hope for change.
Tickets & Times
September 19
IDFA Special: Motherland
Tuschinski Amsterdam
Program
20:00-20:10

Welcome and introduction

20:10-21:40

Film:

Motherland

21:40-22:00

Followed by a conversation with filmmakers Hanna Badziaka & Alexander Mihalkovich
Practical info
Date: Tuesday September 19

Time: 20:00-22:00

Price: 11,50 euro / Friends of IDFA 8,50 euro

The film is Russian spoken and with English subtitles. The Q&A is in English.

Location: Koninklijk Theater Tuschinski
Reguliersbreestraat 26-34, 1017 CN Amsterdam