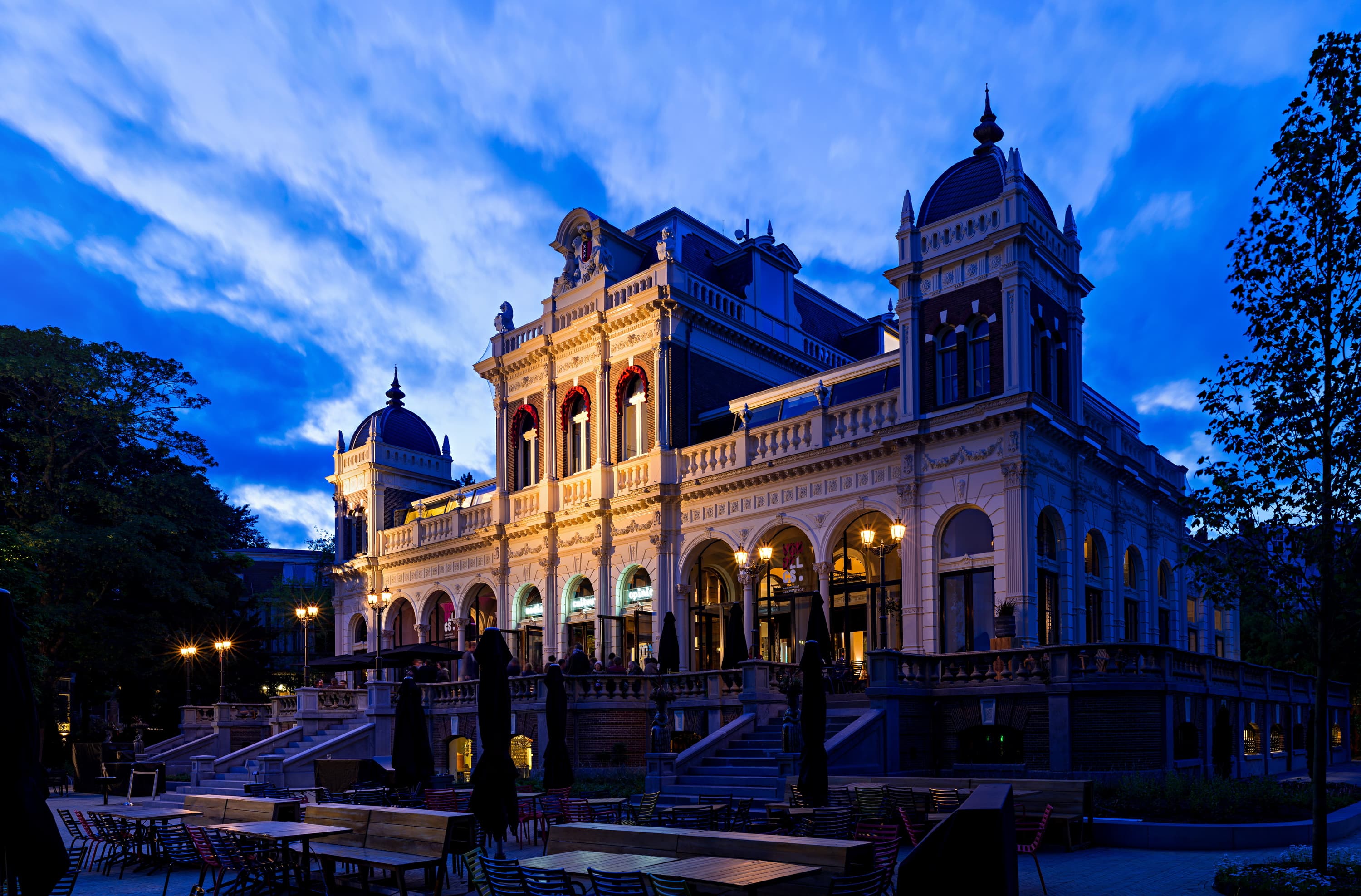 IDFA starts Under Construction program in Vondelpark Pavilion
In October, IDFA will kick start the Under Construction program in IDFA Vondelpark Pavilion—a special program that will present diverse forms of documentary art until the official opening in March 2024. For this program, we will collaborate with a wide range of cultural organizations to explore how we can build a prominent place for documentary in the city of Amsterdam.
The Under Construction program will open on October 4 with the screening of All the Beauty and the Bloodshed by Laura Poitras, about artist and activist Nan Goldin. From October 7 until January 28, the Stedelijk Museum Amsterdam will show Goldin's solo exhibition This Will Not End Well. The film screening will be accompanied by an introduction by film expert Maan Meelker.
Together with Black Achievement Month and Pepr, audiences are invited to see the recently restored film I Heard it Through the Grapevine (1982). The unique account of James Baldwin's journey through the U.S. retracing his time during the Civil Rights Movement, in which the writer reflects on the passage of more than two decades.
Alongside the screening of The Last Year of Darkness, DARKMATTER Collective and IDFA present an evening of film, drag performances and music on Wednesday, October 18, as part of Amsterdam Dance Event (ADE). Naza Løtus (House of Løstbois) will open the evening with a draf performance, followed by talks with host Zoë Horsten (Pan Asian Collective) about the film and the pan-Asian queer community in Amsterdam. Next up, Groningen Ambu Bambu will play a 3-hour experimental set full of breakbeat, electro, and percussion. 

During IDFA 2023, we will open the doors of the Vondelpark Pavilion for several special festival programs; more information coming soon. From the first Wednesday following the festival, November 29, the Under Construction program will continue with the regular weekly programming on Wednesdays.

foto credit: Arjen Veldt Fotografie