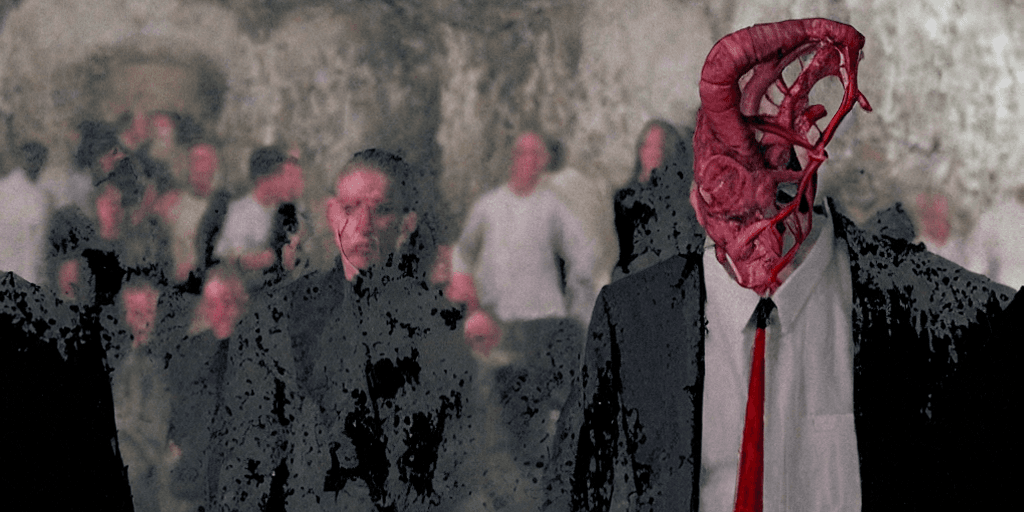 Winners Film Fund DocLab Interactive Grant 2023 announced
This year's Film Fund DocLab Interactive Grant goes to (this conversation is) Off the record by Nirit Peled and William Quail's Pyramid by Constant Dullaart and Piotr Winiewicz. Both works receive a financial contribution of up to €10,000 to develop an interactive and immersive work using emerging technologies in new and innovative ways.
With this grant, The Netherlands Film Fund and IDFA DocLab support the development of groundbreaking and experimental immersive storytelling in the Netherlands. The new works will present their world premiere at the 36th edition of International Documentary Film Festival Amsterdam, taking place from November 8 to 19, 2023.
"The committee has decided unanimously. These makers know how to explore socially pressing issues within their projects and bring these investigations to the public in engaging ways. Tantalizing topics brought to the audience in an exciting way: a potentially perfect storm."
— Yiu-loon Lee, Film Consultant at The Netherlands Film Fund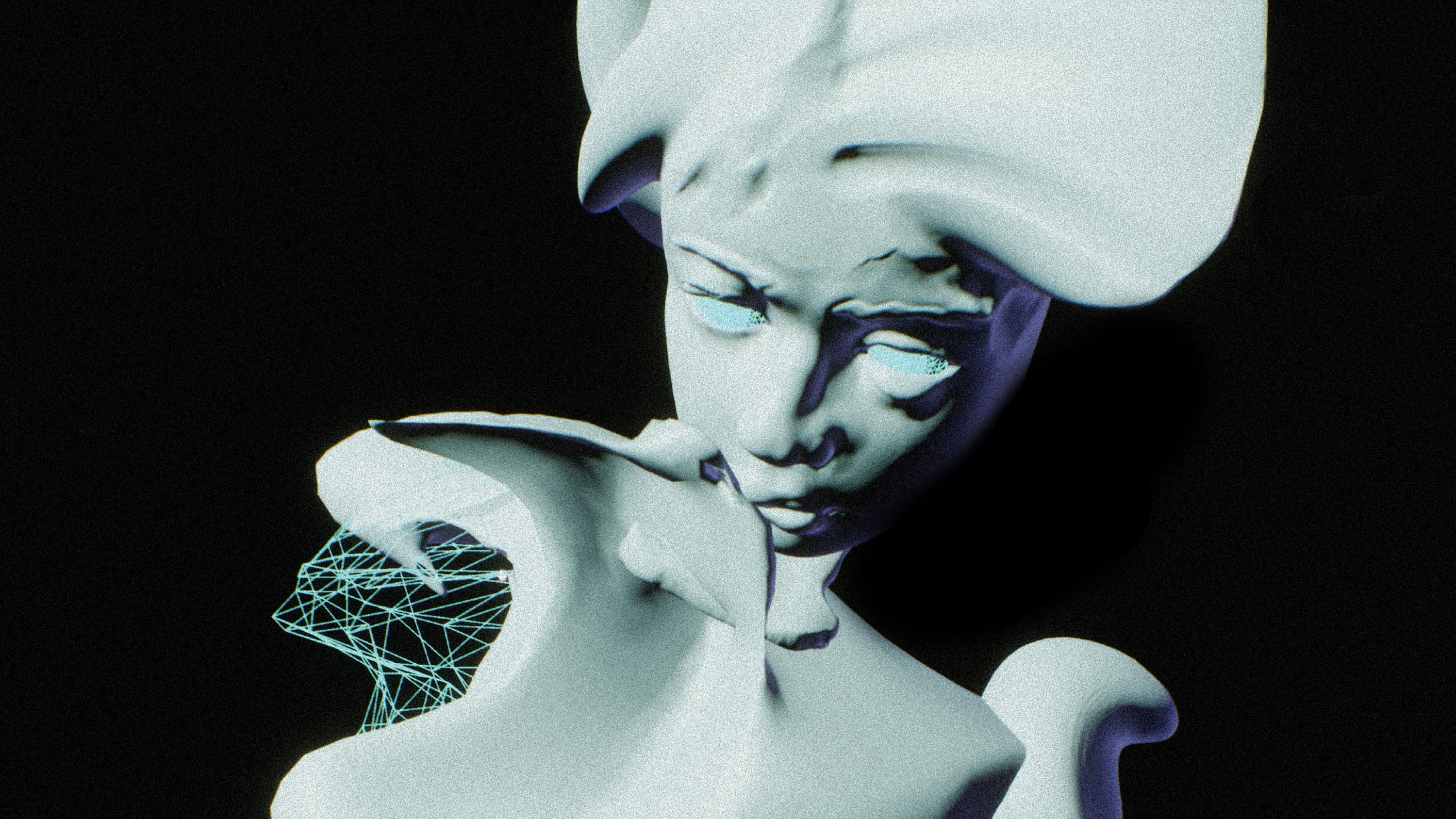 (this conversation is) Off The Record by Nirit Peled
In (this conversation is) Off The Record Nirit Peled investigates the profound impact crime prevention algorithms have on the lives of people. This interactive performance lectures builds on Peled's decade-long research on the consequences of risk-based profiling by the Dutch police, including her documentary Mothers which premiered at IDFA last year. Within the global discourse surrounding algorithmic justice, this latest work delves even deeper into the predictive systems that assess and profile inner city youth, to determine who is likely to commit crimes. In front of a live audience, Peled simulates these algorithm's workings, as she imagines the city as a collection of streets and buildings, but also as data sets of relationships of people. Can anyone's life truly be captured by data? Who is writing the script that dictates our lives?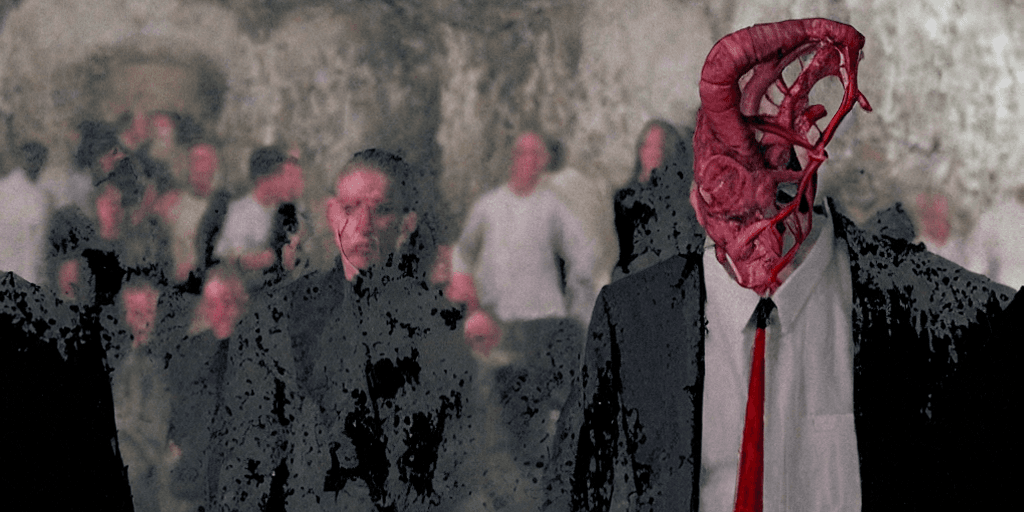 William Quail's Pyramid by Constant Dullaart and Piotr Winiewicz
While our systems are full of faults, Artificial Intelligence has become exponentially better at imitating our language—becoming more articulate and 'natural'. AI's capacity to effortlessly create original content has been met with awe, as an emissary for an intelligence beyond ours. In the multi-channel video William Quail's Pyramid, Constant Dullaart and Piotr Winiewicz reverse this process and regress language, looking for the glitch and error in language processing. In William Quail's Pyramid you witness an uncanny séance, birthing the film About a Hero entirely created by an AI that was trained to emulate the mind of documentary filmmaker Werner Herzog. Herzog famously declared that no computer could rival his filmmaking. What is it telling us?
Film Fund DocLab Interactive Grant
Since 2017, The Netherlands Film Fund and IDFA DocLab support the realization of immersive and interactive projects with international potential by annually awarding the Film Fund DocLab Interactive Grant. The grant was previously awarded to artists including artists such as Tamara Shogaolu, Studio Moniker, Anna Fries and Malu Peeters, Mathilde Renault and Maarten Isaak de Heer. Projects previously supported by this grant have earned acclaim at prestigious venues such as MoMA, SXSW, Sundance, Holland Festival, CPH:Dox, Sheffield DocFest, and many others.
The realm of immersive and interactive storytelling in the Netherlands has seen a continual surge of creativity and exploration. The Netherlands Film Fund and IDFA DocLab take great pride in nurturing both established and emerging artists, empowering them to push the boundaries of immersive media. By providing an international stage, we invite audiences to traverse various artistic disciplines and embrace groundbreaking exhibition formats.
More information about the artists
Nirit Peled is an independent filmmaker and writer based in the Netherlands. She weaves stories across multiple media to examine societal structures, both intimate and institutional. Drawing on techniques from journalism and documentary, she investigates the social impact of new technologies, structures of legality, systemic abuses of power, and the nature of violence.

Constant Dullaart is an artist based in Amsterdam and Berlin. Exploring how social and cultural values reverberate in tools and technology, he creates works to emphasize an enjoyable friction between old and new, manual and automated, online and offline, real or not. Dullaart is professor Networked Materialities at the Akademie der Bildenden Künste in Nürnberg.
Piotr Winiewicz is a Copenhagen-based, Polish artist, filmmaker and scenographer. He is a graduate from The Academy of Fine Arts in Vienna, where his diploma film "On High in White Tomorrows" was awarded the Wurdigung Prize. He is currently working on his feature film "About a Hero". Winiewicz's practice oscillates between film, spatial practice and performative arts.